October 16th, 2014 by David Evans
I had a chance earlier this week to visit and speak at Hacker School in New York. Hacker School is an amazing place, billed as a "retreat for programmers", where a remarkable group of curious and self-motivated people from a wide range of backgrounds put their lives on hold for 12 weeks to gather with like-minded people to learn about programming and spend their evenings (and 21st birthday parties) hearing talks about computability!
Slides and notes from my talk are here: What Every Hacker Should Know about Theory of Computation.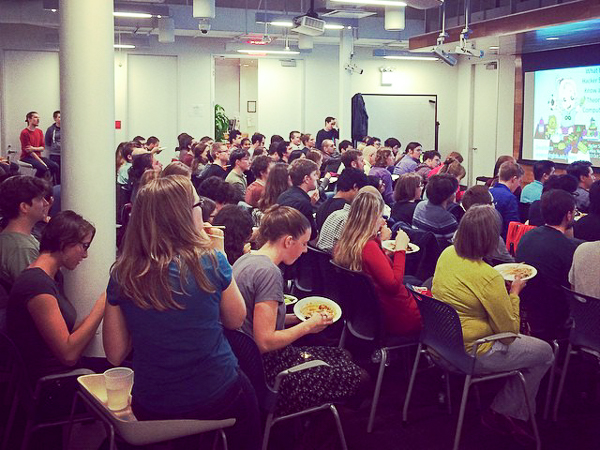 ---